Before this year ends we would like to draw your attention to two future shows and give you a little round up of last years events and works
We wish a merry Christmas to all our friends, partners and customers and good start into 2016!
Your 3Steps crew
Wintershow 2015 | a studio exhibition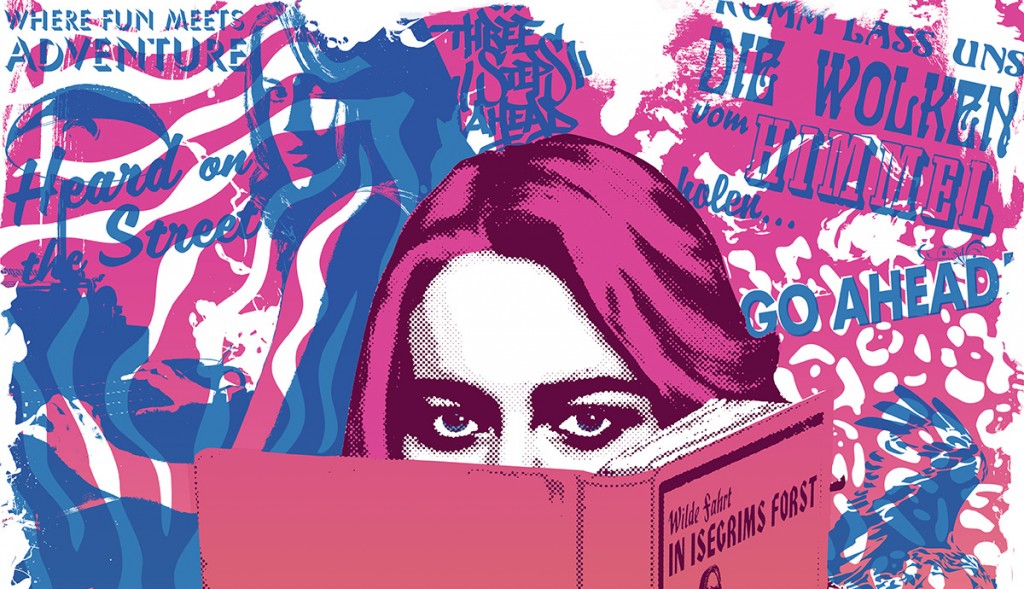 We want to celebrate an exciting and projektintensive year with you by inviting you all to our almost traditional Wintershow here in our Showroom and Studio.
We present you Works and Editions that we produced this year and of course bigger and more well known Works
Vernissage Fr. 18.12.2015 | 18-21h
The private viewing is 16-18h (application by mail, because of limited space), for a more quiet Atmosphere before the show starts.
3Steps Showroom
Milvus Gallery | Bleichstr. 35 | 35390 Giessen
mail@3Steps.de | +49 (0)641 – 580 930 33| www.3Steps.de
We look forward to seeing you!
You can also get a catalouge of available works by email.
Heard on the Street | 3Steps Soloshow | 2CforArt Gallery Salzburg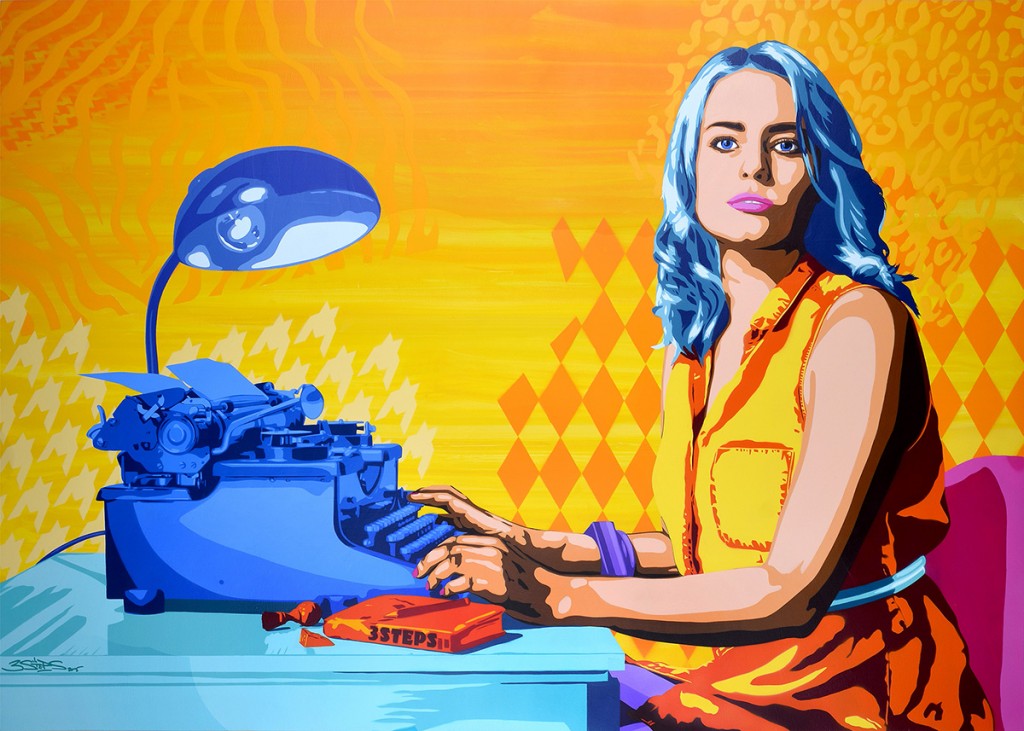 Bild: 3Steps | The Author | Spraypaint on wood 2015 (Courtesy of 3Steps)
In our first show of 2016 HEARD ON THE STREET in the Salzburger Galerie 2CforArt we would like to you our roots.
Next to old works from last year we also present you some new editions just for this show. The Theme of these new works is the perception of our surroundings as well as their Transfromation and interpretation from diffrent perspektives. Harsh imigary and fragments from the streets are shown in a new light. Impressions of streetscenes and shortstories melt into one complete work representing the last three years of work by 3Steps.
HEARD ON THE STREET originated from a column in the famous Wall Street Journal. The title has achieved a solid place in our varying slogans and is found in a lot of our collages since as early as the year 2000.
We look forward to our first show in Austria in the Gallery 2CforArt.
Vernissage Fr. 15.01.2016 | 18:00 h
3Steps will be present.
Show: 15.01.2016 bis 12.03.2016
Openinghours:
Tuesday through Friday 10:00 till 18:00
Saturday 10:00 till 14:00
2C for ART
Rainerstraße 4
5020 Salzburg
T. +43 662 24 34 91
F. +43 662 24 34 90
gallery@2cforart.at
The Salzburg Gallery 2CforART
Our aim is to show exceptional contemporary artists who have developed a completely unique approach to art at our gallery in Salzburg. 2C for ART is Christian Gschwandtner and Christoph Haas. With their gallery in Salzburg the art-loving duo has found the ideal terrain for the realisation of their gallery concept: during the festival season the gallery presents exhibitions of internationally well established artists. The rest of the year we give room to upcoming and promising artists. The spectrum ranges from classical painting to printmaking, photography and new media art, as well as object art and installation.
HIGHLIGHTS OF THE GALLERY IN SALZBURG
A glance at the "2C for ART" exhibitions in Salzburg reads like a who-is-who of the international art scene. The gallery programme includes artworks by Andy Warhol, Tom Wesselmann, Roy Lichtenstein, Robert Indiana and Mel Ramos. At 2C for ART you can find artworks by American Pop Art Heroes next to works by mid-career-artists like Ian Davenport or Heiner Meyer as well as upcoming artists like Joseph Klibansky, Florian Fausch and Deniz Alt.
Christian Gschwandtner and Christoph Haas are pleased to welcome you at their gallery in Salzburg to inspire you with exhibitions and highlights by exceptional artists. If you have any questions regarding Gallery 2C for ART, regarding the exhibited artists or if you wish to purchase artworks do not hesitate to contact us.
RoundUp 2015 | The year in review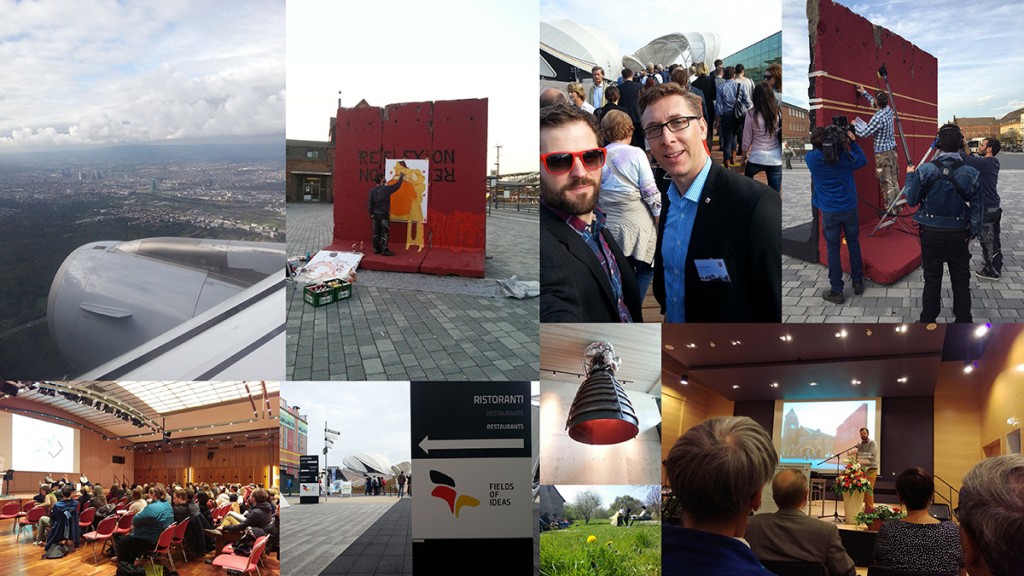 The year began after our award as Culture- and Creativepilot in november of 2014 with a great workshop- and exchangeprogram all throughout Germany with the other Creativepilots.
We spend the following month as consultants in berlin, wiesbaden, darmstadt, bremen, goettingen, aachen, cologne, heidelberg and here in giessen for Competencecenter for Culture- and Creativeeconomy of the state. We spend some great nights with the fantastic speakers, guests and organizers of the Competencecenter.
In April our projekt ART FOR SPACE won third place in the StartUpWeekend Space Bremen 2015.
In June we painted the WERTHER MURAL in the heart of the wetzlarer, DE oldtown. The piece is an homage to goethes novel "The Sorrows of Young Werther". The projekt was funded by the Minstry for Art and Sience, the museum for City and Industry Wetzlar, the city itself and the Volksbank Mittelhessen.
Since this summer we can even count David Guetta among the fans of our works. After the DJ posted a photo of SPYGLASS the picture went viral. At 200k likes we stopped counting.
In september we presented a couple of new works at our soloshow WELCOME TO MILVUS COUNTY at the "Kunst in Licher Scheunen" Artfestival and some group shows like the Stroke Ltd. Art Fair in Munich.
Media visited us this year in the form of RTL, Sat1, hr and the Tagespresse.
Over the course of this year we also worked on the first episode of our projekt REFLEXION with three original part of the Berlin Wall in giessen, DE. We got to present some key elements of the performance at the giessener town hall for the celebration of the day of german unity on 03.10.2015. The projekt will be continued next year.
In october Kai represented the collective together with other entrepreneurs, designers and creatives under the guidance of hessian minister of state Tarek Al-Wazir delegation's trip of the hessian culture- and creative industry in Milan, IT. Among other things he also visited the triennial museum of design and the show "Art and Food", the POLIDESIGN university, the EXPO MILANO 2015, some receptions and more. Olaf Deneberger made a little foto story for the blog of Liquid-Frankfurt and in the newsletter ofculture- and creative industry hesse, DE.
In november we painted one of our biggest murals jet in the course of PROJEKT159 for the "Volksbank Mittelhessen". The work spans more than four meters in height and is to be found in the foye4r of the newest extension of the Volksbank Mittelhessen servicecenter that will be inaugurated in the coming year. More about the projekt here: Facebook-Seite vom Projekt159.
You can find more about what we did in 2015 on our news page Webseite, bei Facebook and on Instagram.
We thank our Fans, partners and supporters for the great year 2015.
Yours truly 3Steps
Kai, Uwe und Joe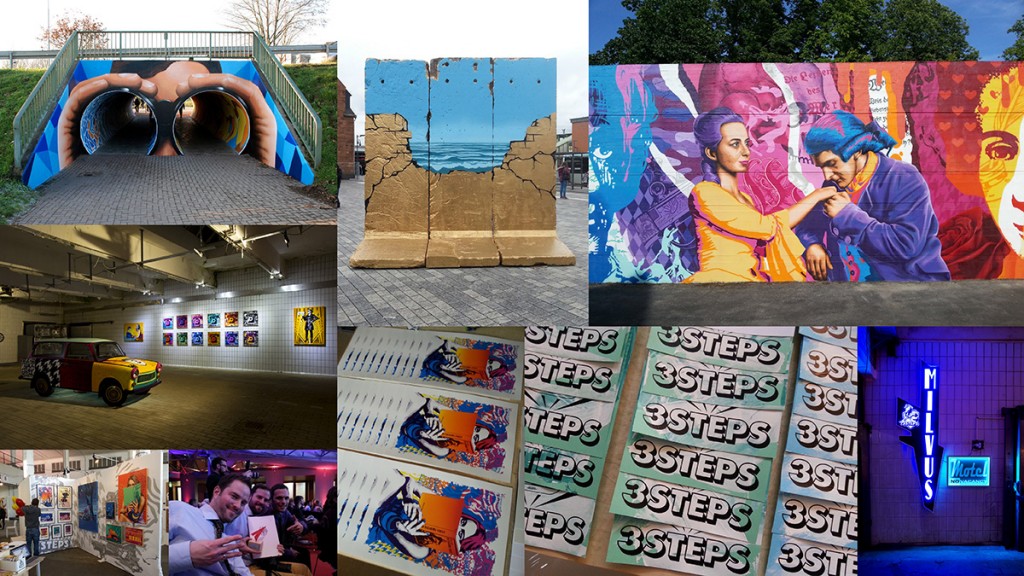 The art-collctive 3Steps
3Steps is the German street art collective of the twins Kai H. Krieger (1980) and Uwe H. Krieger (1980) and of Joachim Pitt (1980) from Giessen. The works of 3Steps have developed from Mural Art and Street Art. Bright colors and the reflection of a modern society express the intention of the three friends. 3Steps lives and works in the University town of Giessen, central Germany.
3Steps on Wikipedia
Facebook https://www.facebook.com/3Steps.de
Instagram https://instagram.com/3Stepscrew/