Twenty twenty. Covid19.
What a year. The world has changed, we had to change. Between lockdown, corona resrictions, planed projects, logistical problems, deadlines, night shifts, an awesome summer, which really wasn't the one we are looking for and an uncertain future. Hope! Waiting for the vaccine, a pandemic that not only belongs to artists, facing new challenges. Lockdwon.
Flexibility and adaptability have guided us through the year, the team kept together. Working and staying healthy. When we look back to a turbulent 2020, we have reached a lot: three art in architecture projects (Holzfachschule Bad Wildungen, Klarna Tech Hub Gießen, DB Limburg Süd train station), wall paintings for the Justus Liebig University of Gießen (150 years of Wilhelm Conrad Röntgen) and Greenpeace (commemoration of 75 years of atomic bombs being dropped on Hiroshima and Nagasaki) and a statement against racism ('We can't breathe' mural). In the middle of it all, the planning for a new artist studio, its expansion has now been delayed by more than six months due to Corona. Unusual times that lead to extraordinary ideas. quARTainer.
At the end of 2020 we want to say goodbye to you with the three following topics:
quARTainer | Crowdfunding for innovative container gallery intervention | Happy Ending 2020
Largest mural by 3Steps for Deutsche Bahn | 460 m² | Limburg Süd ICE train
Recap 2020 | Art on buildings for Klarna and the Bad Wildungen Holzfachschule | New Röntgen memorial for the Justus Liebig University
We wish you and your families
a blessed and merry Christmas
and a healthy start into the year 2021!
Your 3Steps
23th of December 2020
quARTainer|Crowdfunding for innovative container gallery intervention | Happy ending 2020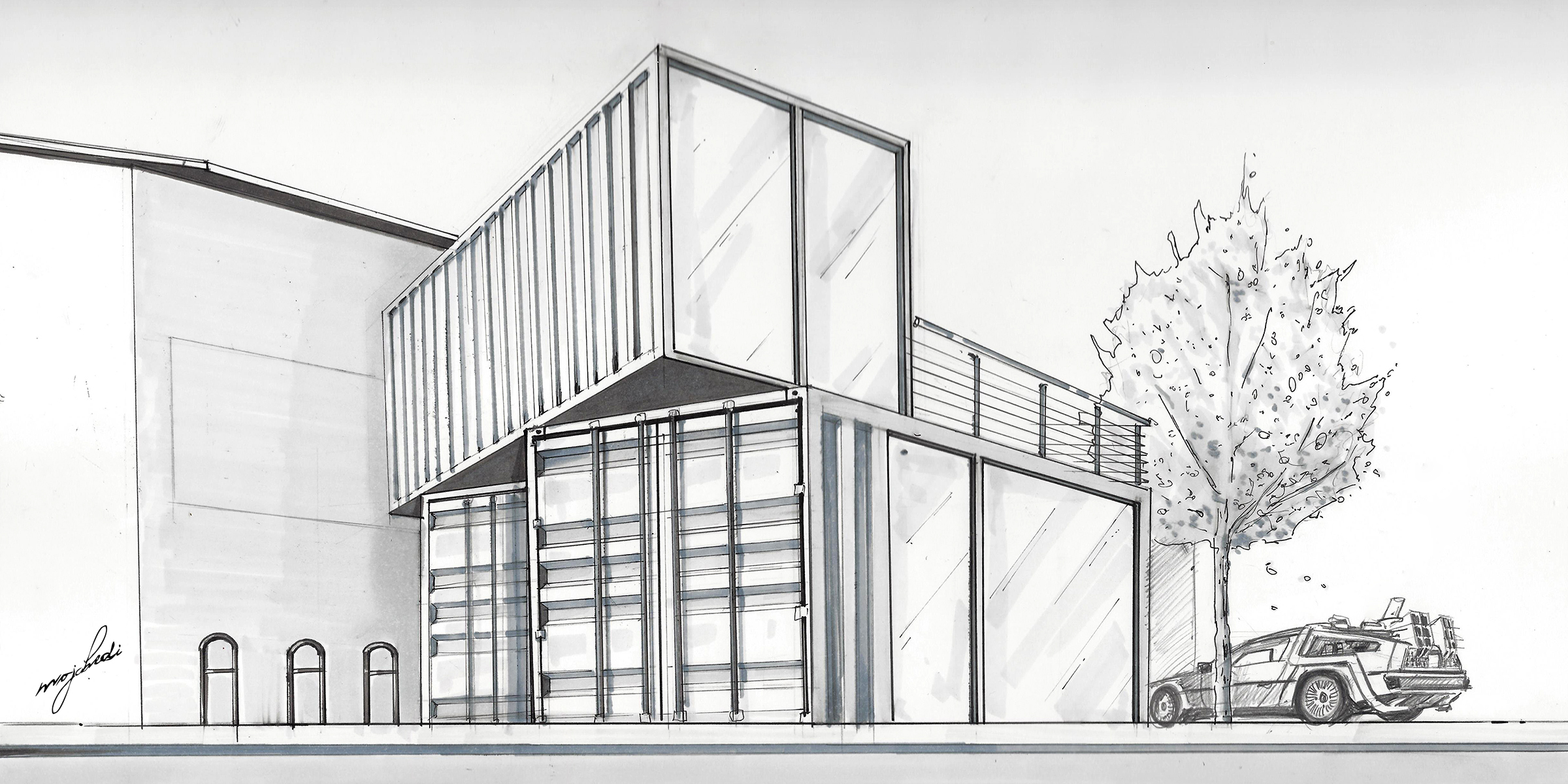 quARTainer is a new project concept for the presentation of fine art for the central region of Hesse in Germany. For visual artists of different genres, new open exhibition and work spaces will be created in the center of the city of Gießen in Germany with a glass container system.quARTainer is a response to the challenge and canceled art exhibitions, object presentations, performances, trade fairs and art festivals due to the Covid-19 pandemic.quARTainer is an answer to the problems of hygiene and distance requirements for visitors in closed rooms – an answer to fixed opening times and the lack of movement of people in lockdown.
We are pleased to announce that our proposal for a new quARTainer art gallery in Giessen as a cultural and artistic response to the corona pandemic has been awarded by the Hessian Ministry of Science and Art with a 18,000 € support from "Hesse reopening culturally". For the entire project, however, we certainly need 40,000 – 50,000 €, so we need your help!
Help us that quaARTainer becomes a reality, support the project with our crowdfunding at www.startnext.com/quartainer
Largest mural by 3Steps for Deutsche Bahn | 460 m² | Limburg Süd ICE train station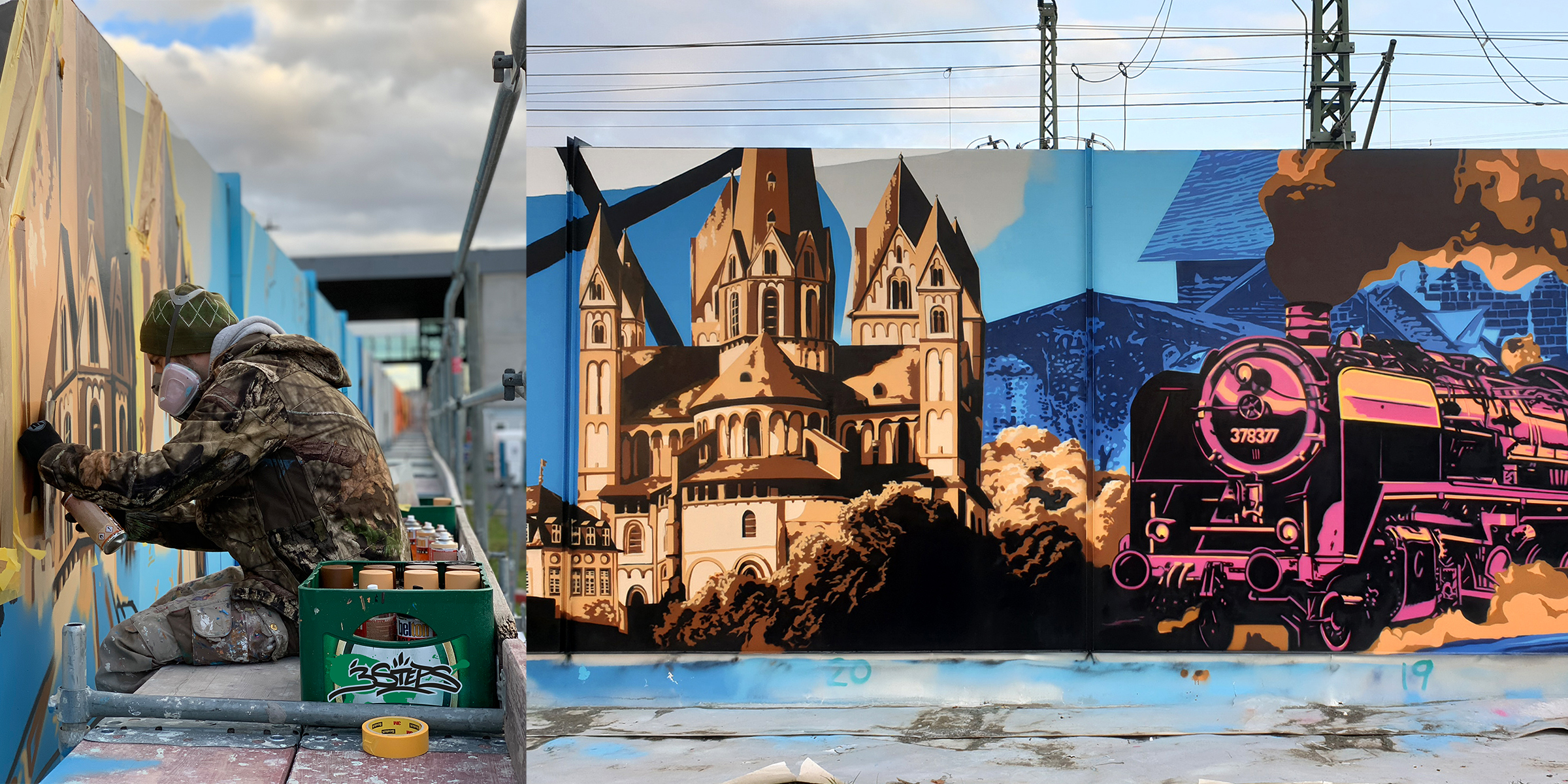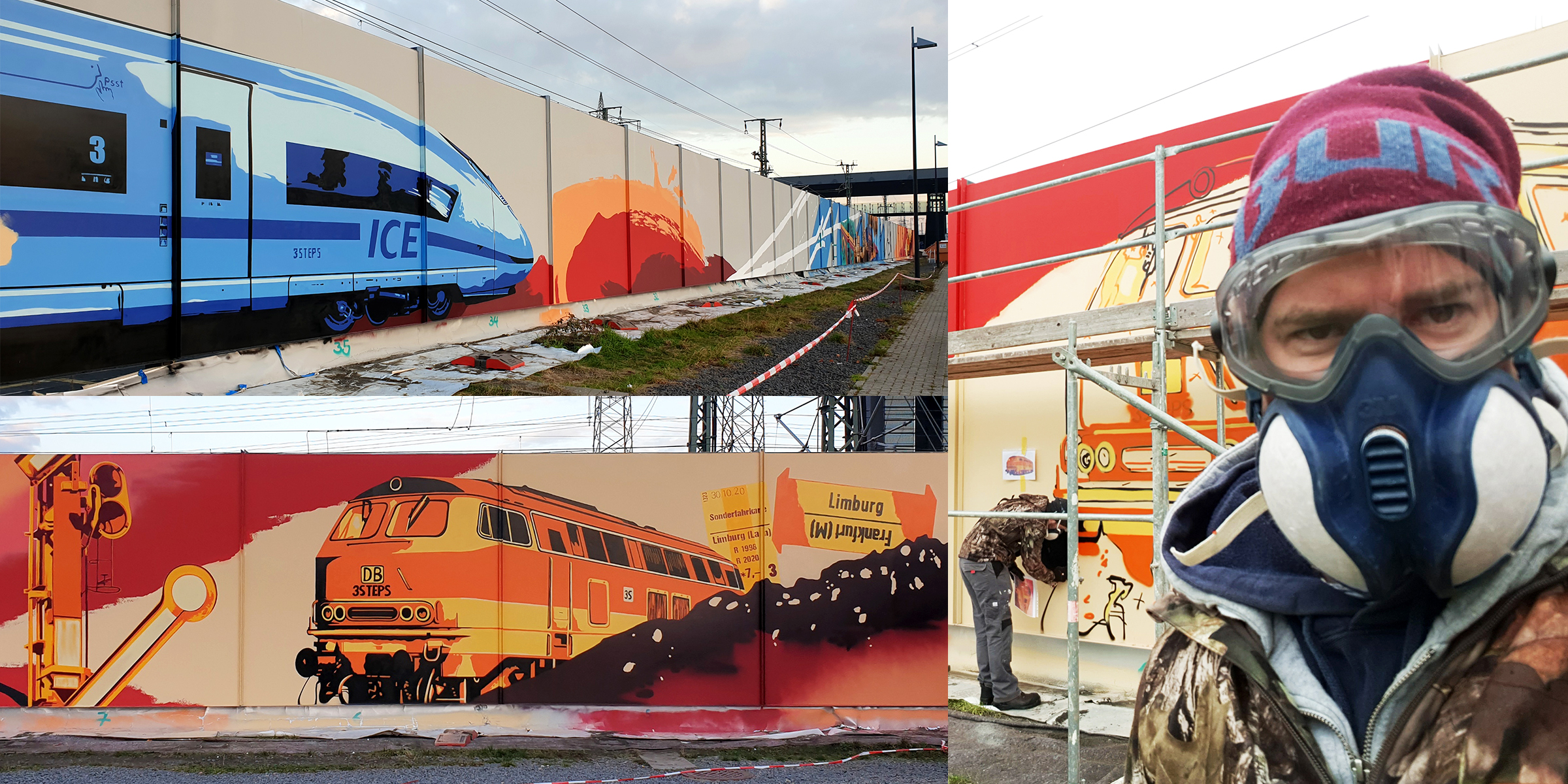 Excerpt from the press release of Deutsche Bahn:
Commissioned by the Deutsche Bahn, the Hessian artist collective 3Steps designed a unique painting on 460 square meters of steel at the Limburg Süd ICE train station – with the aim of making the station even more attractive. "We consciously wanted to take a look back at the history of the railways", says Carsten Hoepfner, Head of railroad station management Deutsche Bahn. "The future also belongs to the railroad – that's why we have integrated the ICE into the picture. The result exceeded all my expectations – I am pleased that we were able to make the station more attractive in this way."
It is the largest mural by the renowned street art collective from Hesse Germany to date. The award-winning artist collective did already several outstanding paintings for a number of art in architecture projects in Hesse. Kai Krieger from 3Steps: "It was a big opportunity for us as artists to complete such a unique railway station with our dynamic art and spraycans. We are very happy to have finished our largest mural to date in a time when the world is upside down. Art is what connects people and gives people strength and joy in hard times. "The colors of the motifs are in the typical style of the artist. In the background large abstract railroad tracks can be seen. For the artistic design on the 37 steel plates, 225 liters of paint were used, which were sprayed and rolled onto a special primer. There have been used also around 200 spraycans.
The Deutsche Bahn train station Limburg Süd is the only train station in Germany where only ICE trains stop. It connects the high-speed line Cologne – Rhine/Main. The station building with the nickname "Flying Carpet" has a 16 meter wide bridge over the tracks, on which travelers can relaxe and look into the distance.
Recap 2020 | Art on buildings for Klarna and the Bad Wildungen Holzfachschule | New Röntgen memorial for the Justus Liebig University

Klarna Tech Hub Gießen – Art in architecture at the new headquarter at the Old Post Office in Gießen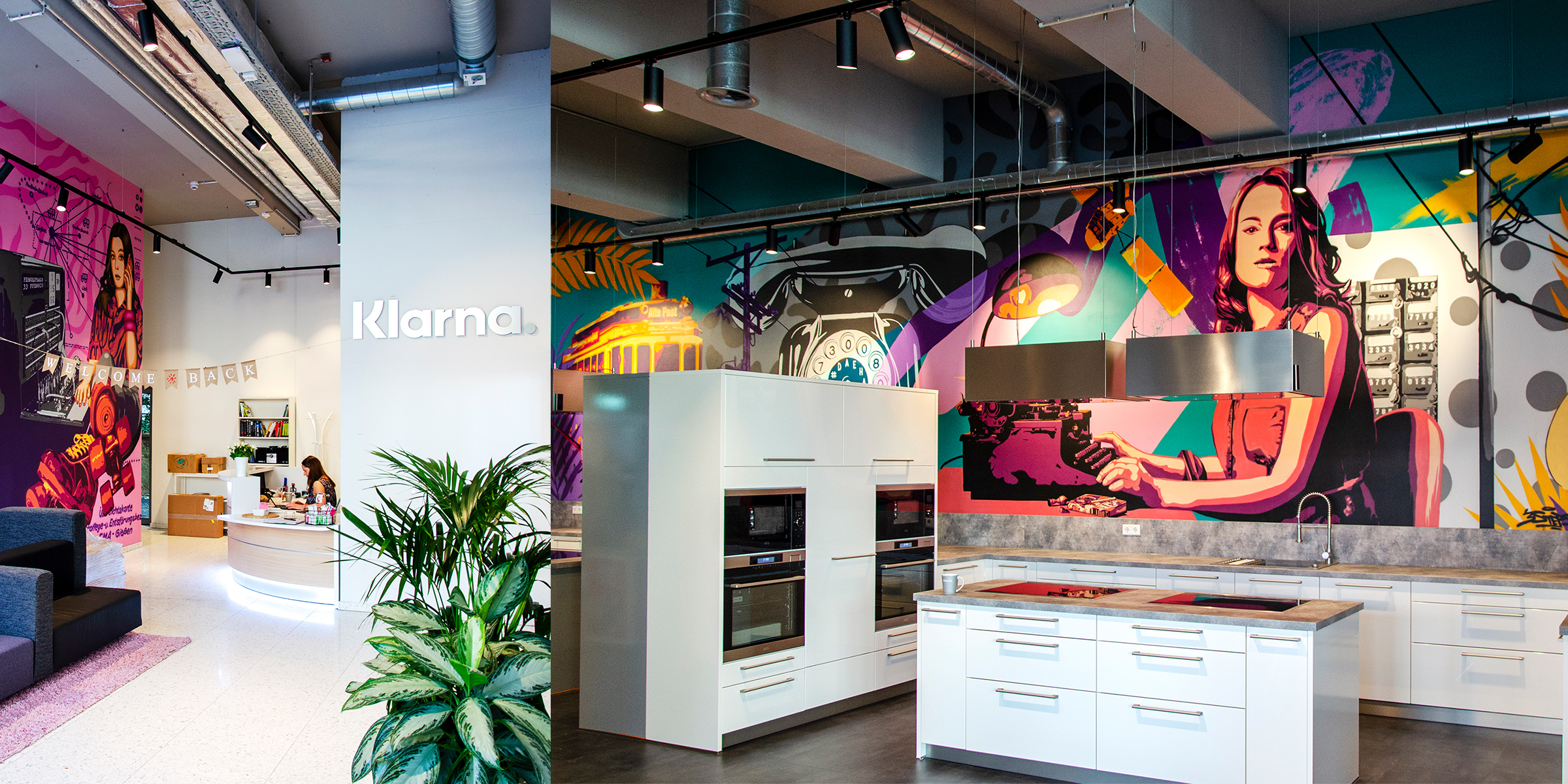 Holzfachschule Bad Wildungen – Art in architecture at the new school building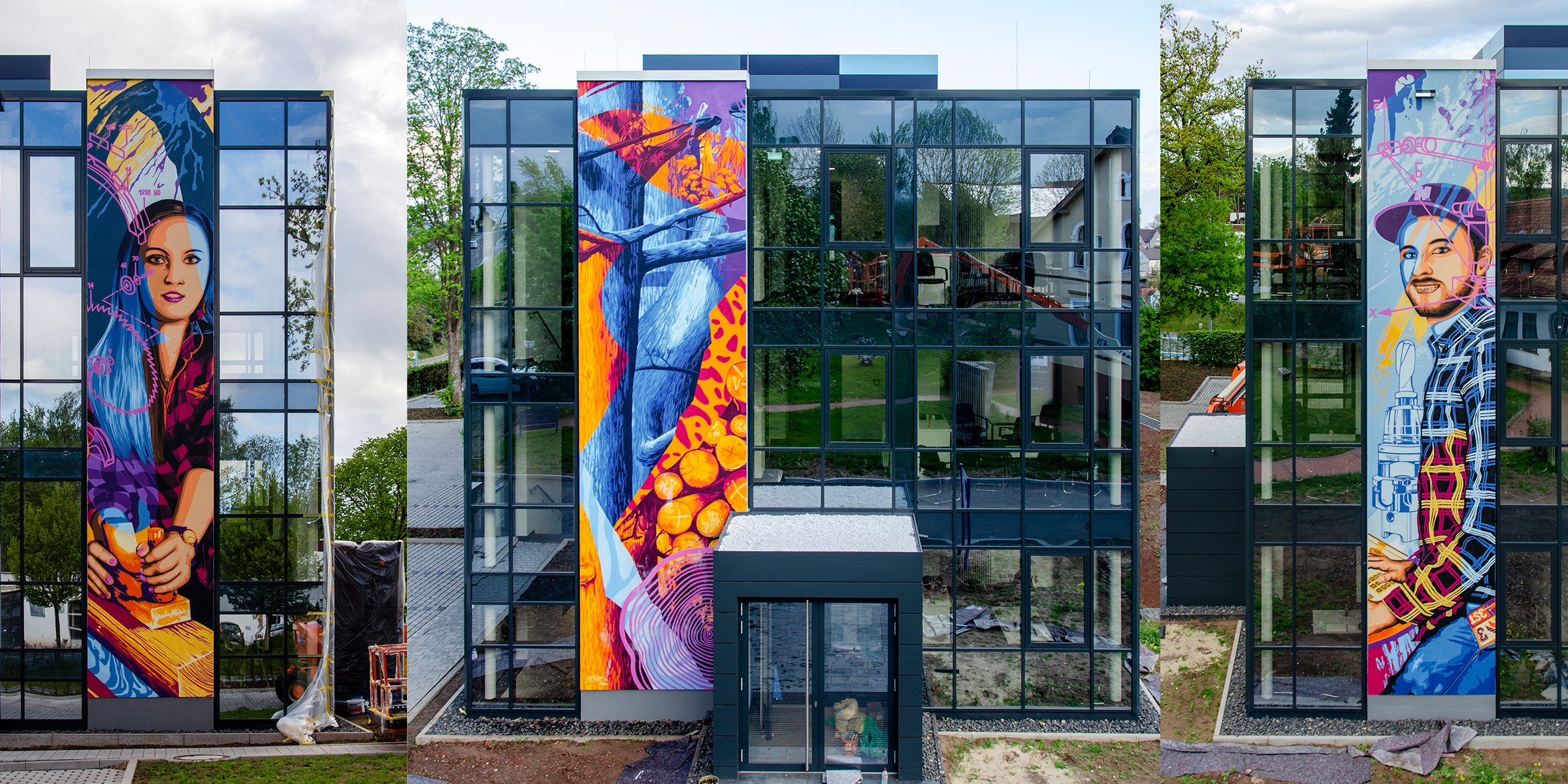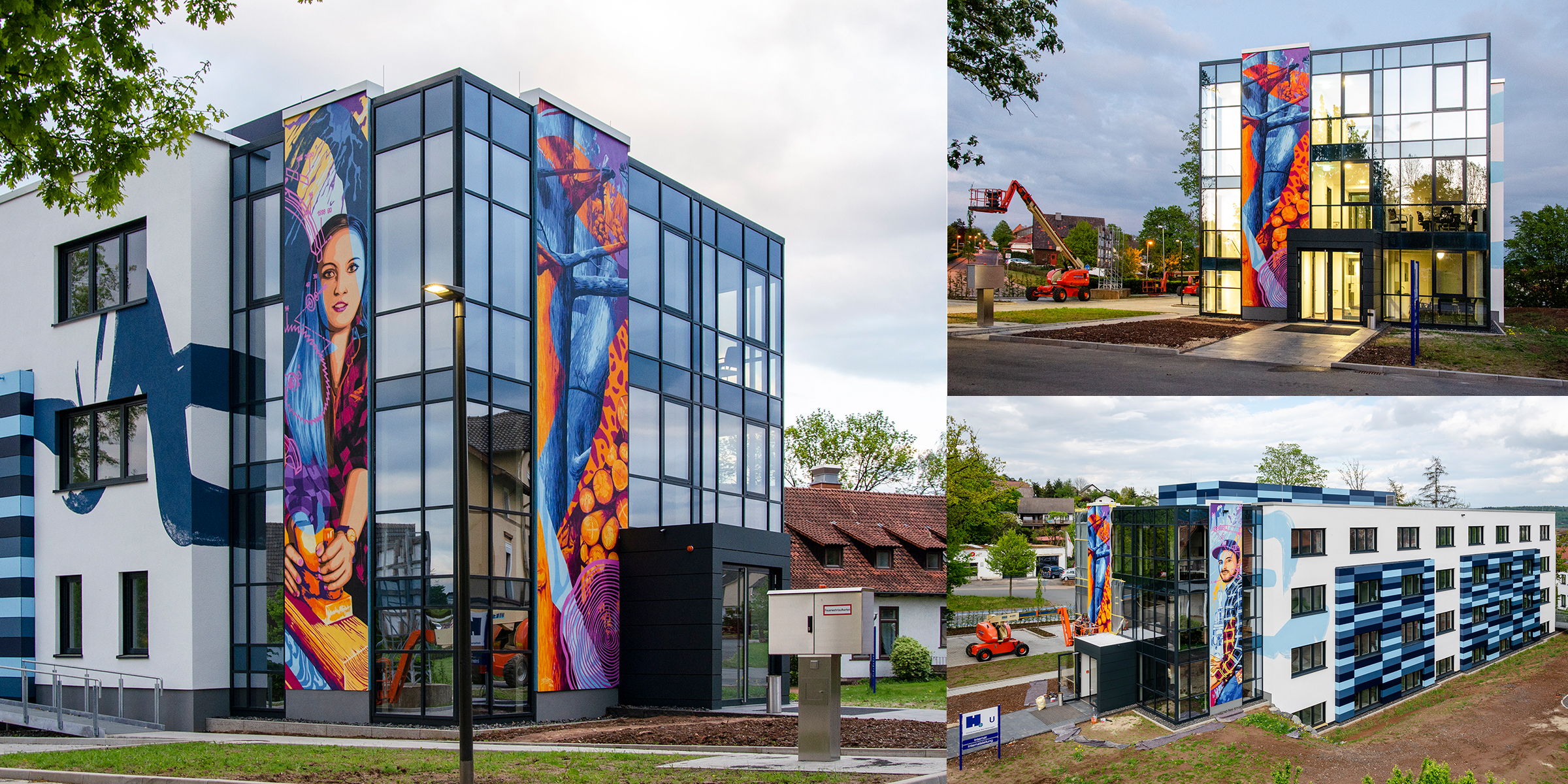 150 years of Wilhelm Conrad Röntgen – A portrait for Justus Liebig University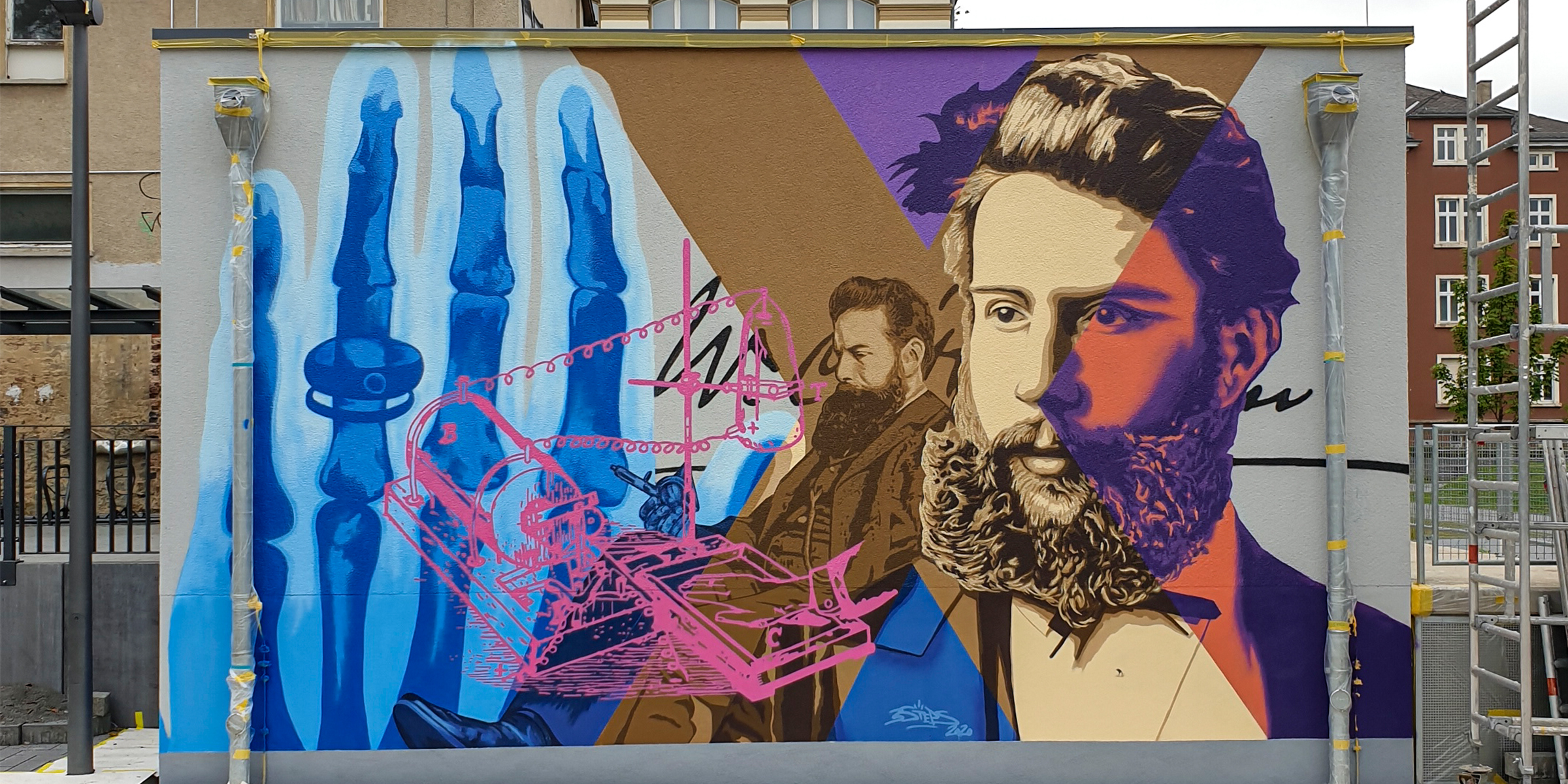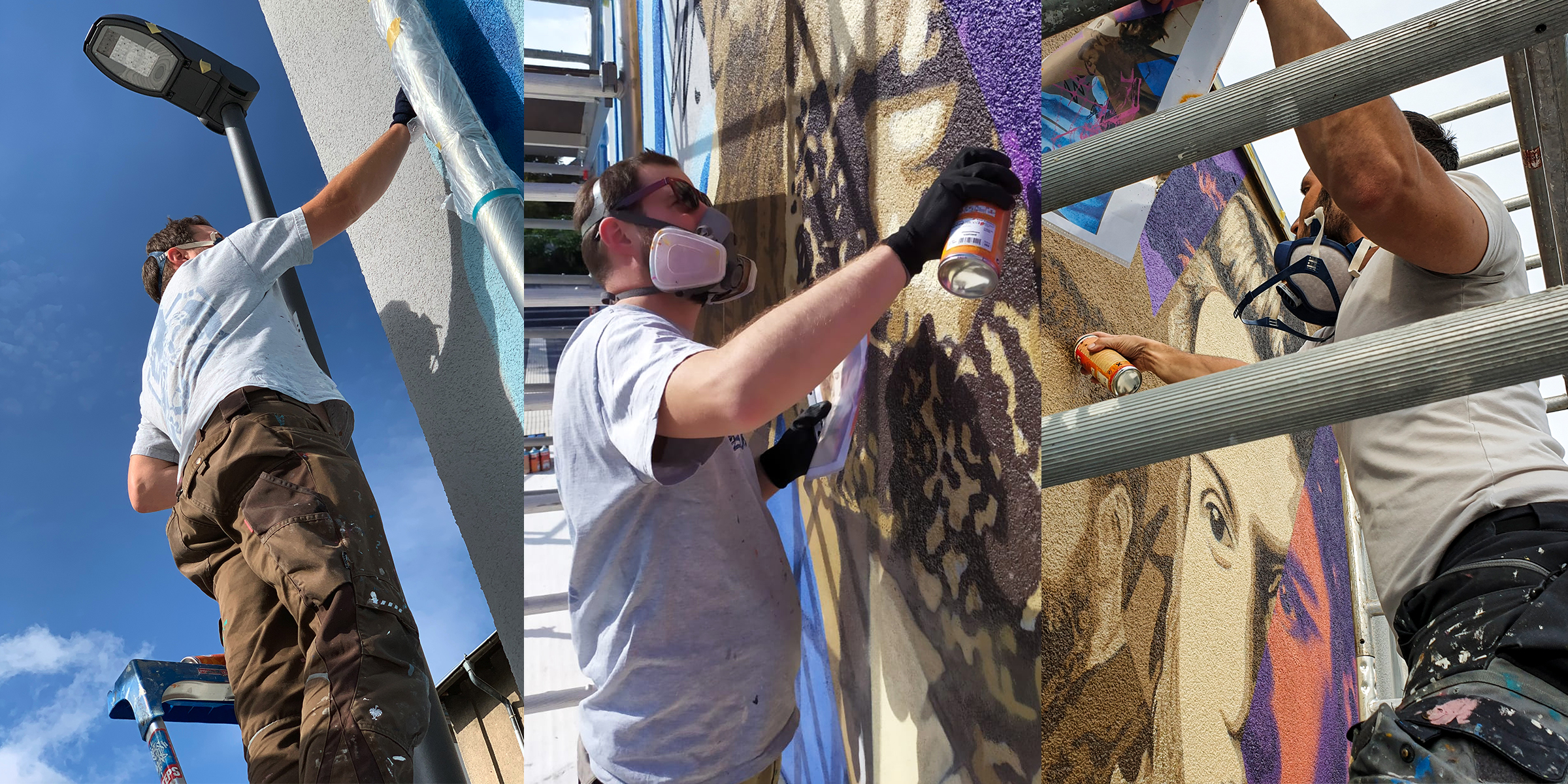 "Marty! Du musst mit mir zurückkommen!" – "Wohin?" – "Zurück in die Zukunft!"
Film: Zurück in die Zukunft – 1985
Fotos © & ® 3Steps & Ali Mojahedi
Would you like to unsubscribe from this newsletter? Then send an email to newsletter@3Steps.de