Dear friends,
wet and cold weather makes us shiver and it's more like the days for a leisurely tea on the sofa or to enjoy art in a relaxed way.
Our current exhibitions are dedicated to the central theme of 'Ambivalence' – contradictory desires and feelings – objects or things that trigger both attraction and rejection. The material of the tangible sculptures and installations and the background of the paintings are often vintage found things from the broken homes or the street. Everyday objects get a new interpretation. Through strong colors or in unusual combinations, they should evoke new associations in the viewer eyes, seeing everyday things with different eyes and let things be questioned.
Your 3steps
The Sense of Things | Kunststation Kleinsassen
Until the 26th of November 2017 you have the opportunity to visit our largest solo exhibition to date, 'The Sense of Things' at Kunststation Kleinsassen near Fulda in the beautiful landscape of the Rhön. Our solo exhibition runs parallel to the exhibition 'Pantha Rhei' by Herbert Mehler and his wife Sonja Noble von Hoeßle.
Kunststation Kleinsassen
An der Milseburg 2
36145 Hofbieber-Kleinsassen (Rhön)
www.kleinsassen.de
kk@kleinsassen.de
Here are a few impressions, for requests please contact directly to the Kunststation Kleinsassen.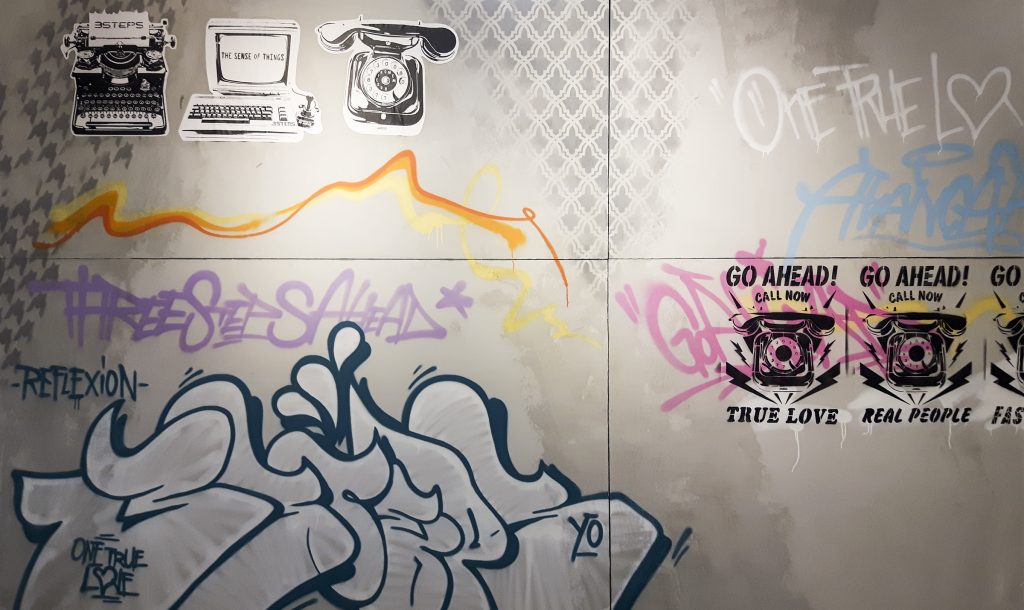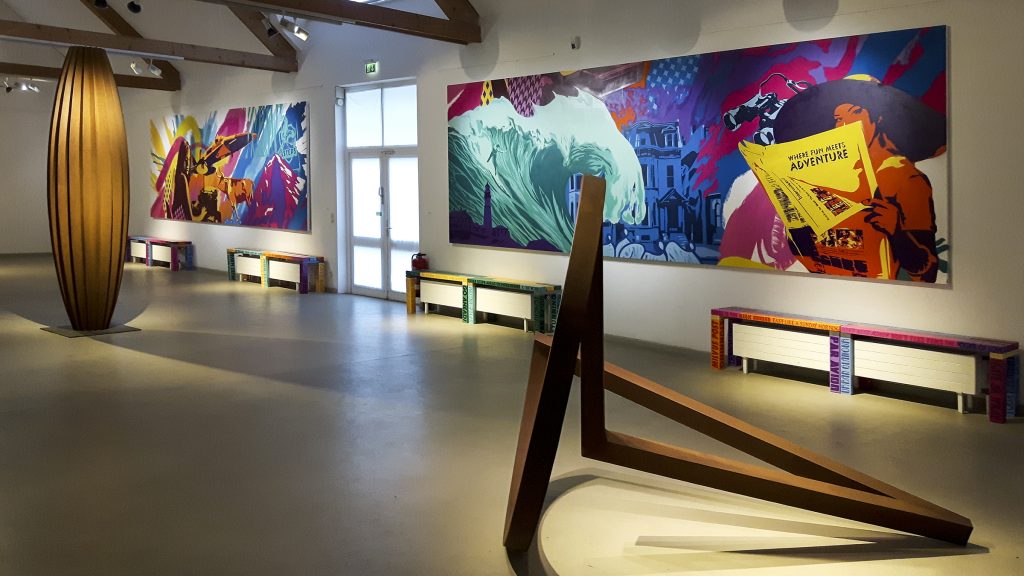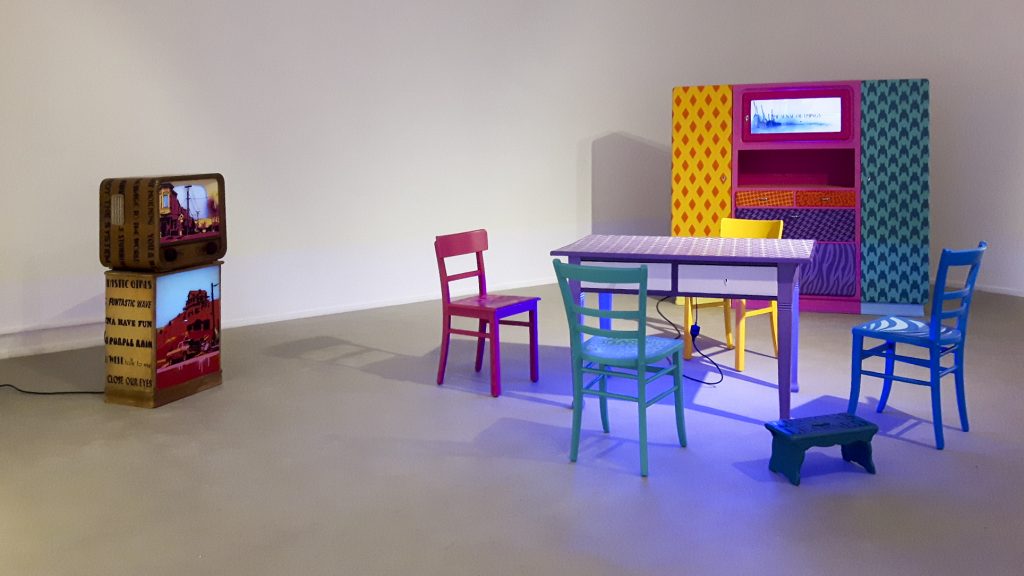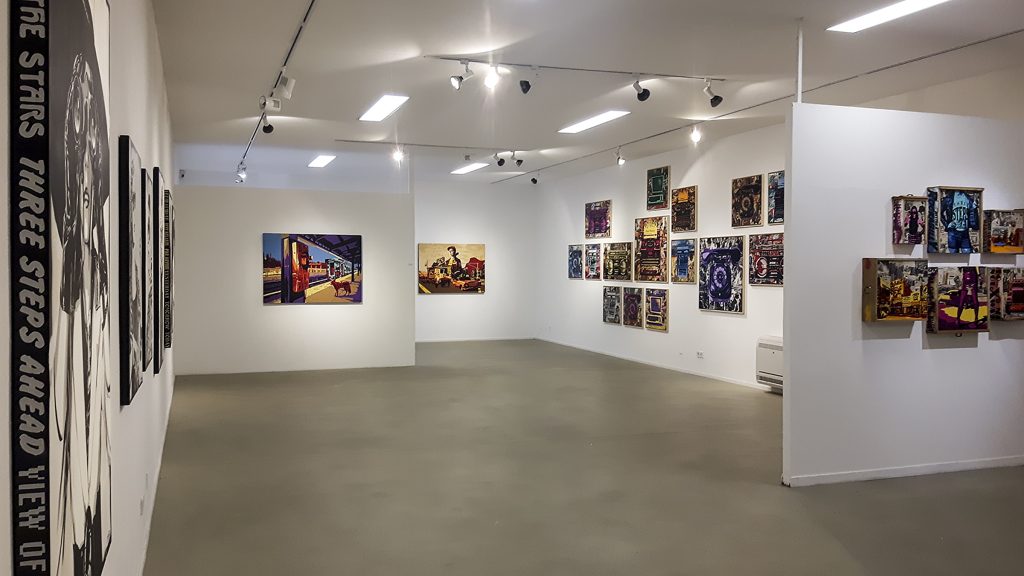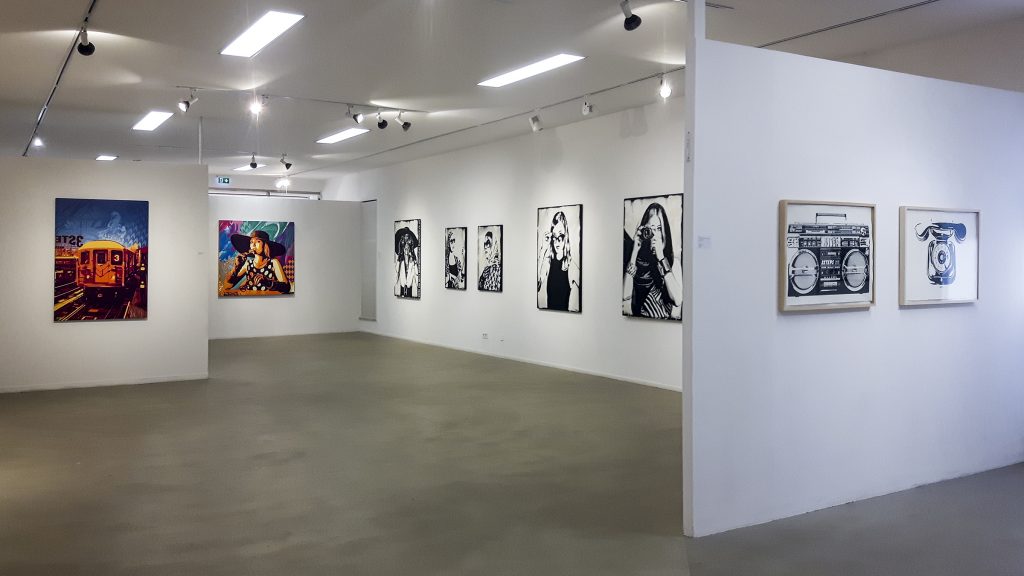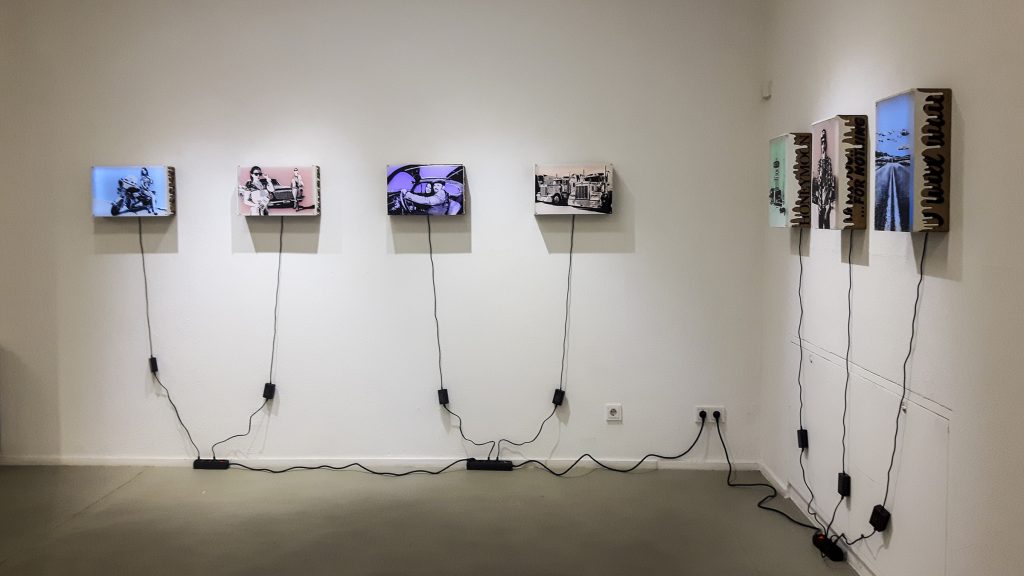 All good things | Solo exhibtion | 2CforArt Gallery Salzburg
If you are looking forward to a skiing weekend in the Alps, then you should take the opportunity to visit our current exhibition `All good things – come to an end´ at the gallery 2C for Art in Salzburg, Austria. After 5 years, the gallery 2C for Art in Rainerstraße ends a section. From December, the gallery will move more centrally to the center of Salzburg in the Münzgasse, so this will be the last show in the old rooms of the gallery.
2C for ART
Rainerstraße 4
5020 Salzburg
Österreich
www.2cforart.at/ausstellungen/all-good-things
Again, we want to share some impressions with you. For Requests please contact directly the gallery 2C for Art.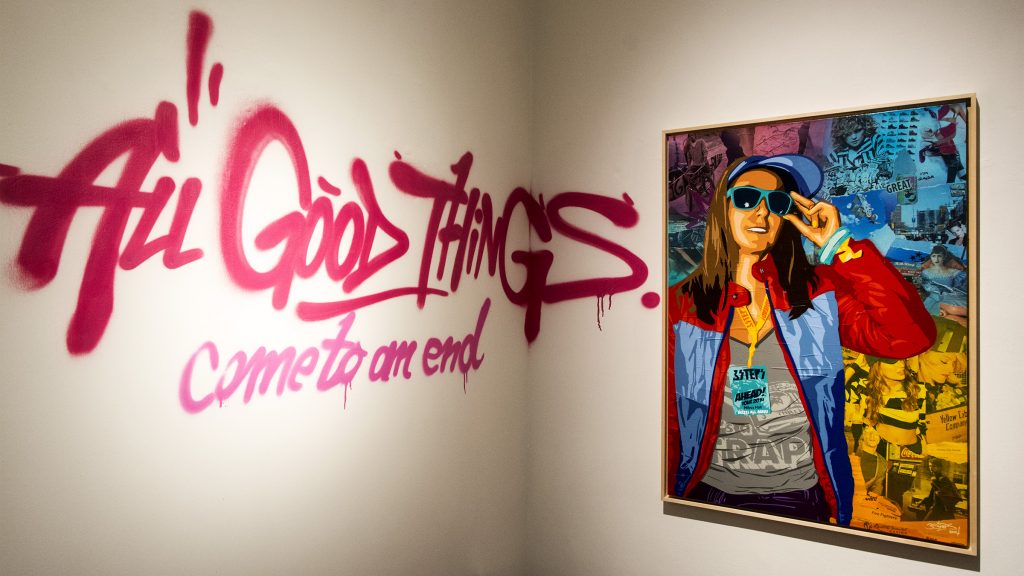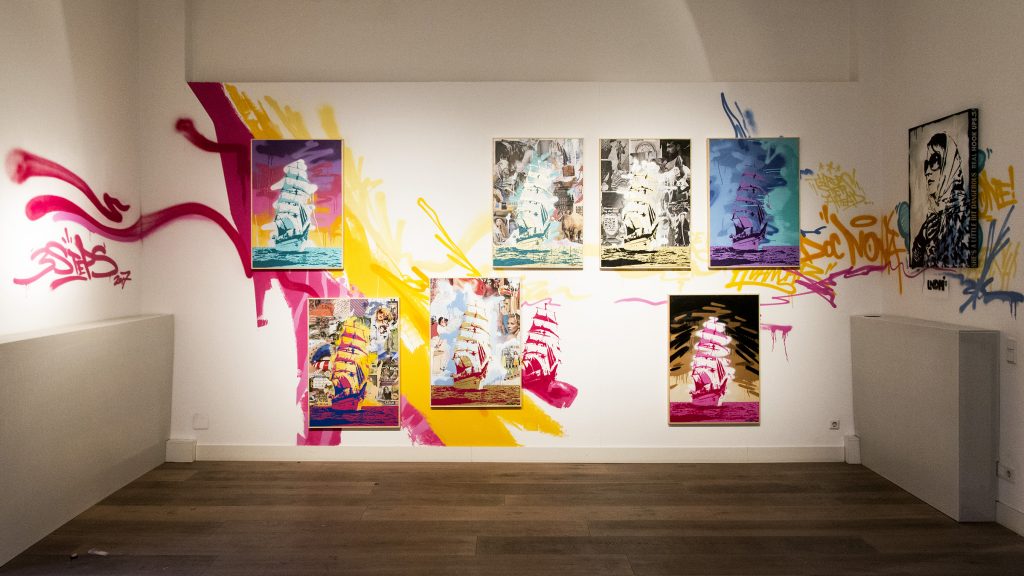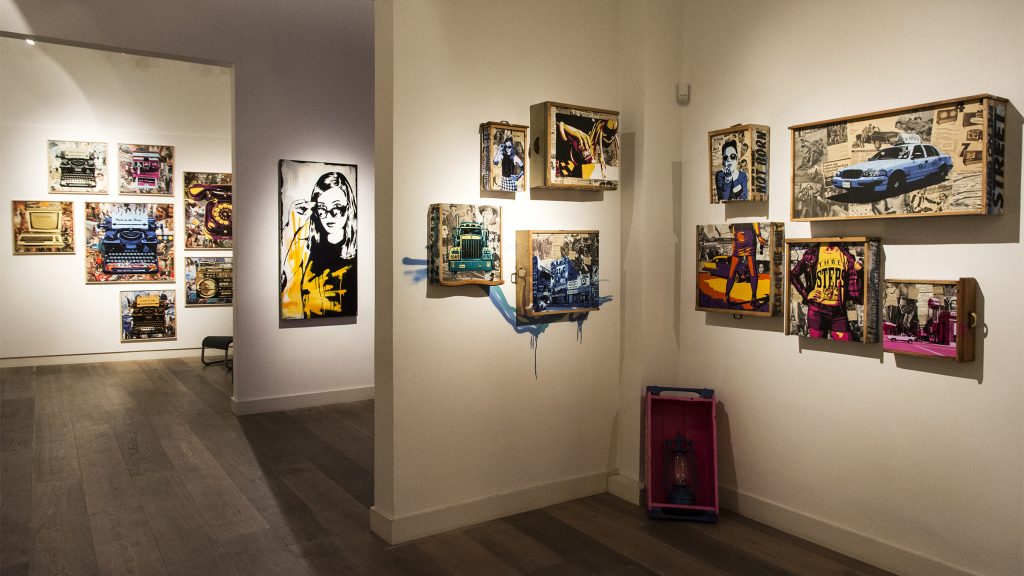 Battle Royale | 3Steps Mural | River Tales Street Art Festival
Finally, we would like to present you our latest mural. During the last beautiful autumn days of this year, we were able to complete this wall for the River Tales Street Art Festival 2017 at the Nordanlage 1 next to the railway station Oswaldsgarten in Giessen.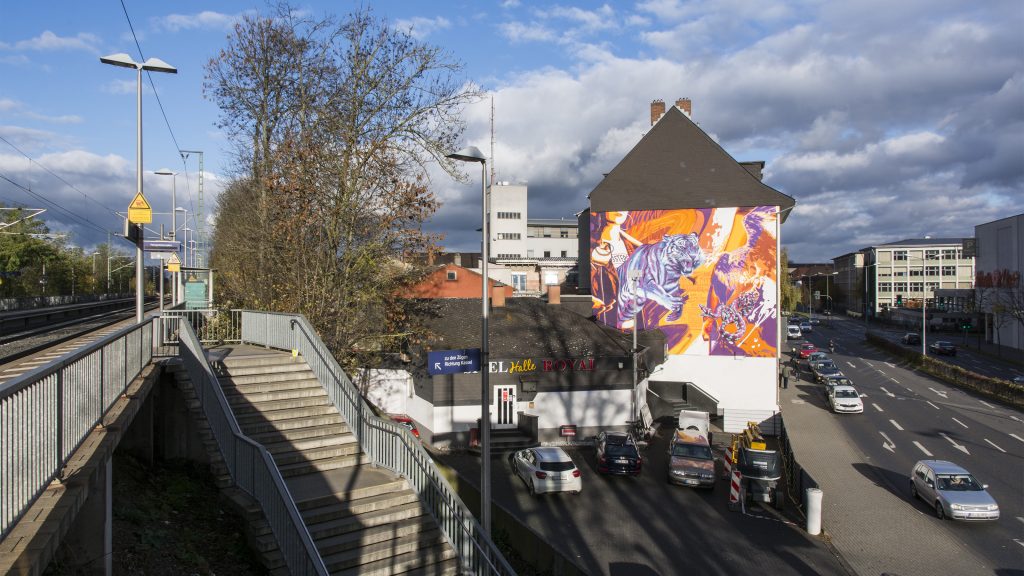 3Steps auf Wikipedia
Facebook https://www.facebook.com/3Steps.de
Instagram https://instagram.com/3Stepscrew/