» It's time to reflect our society, our environment and yourself. «
News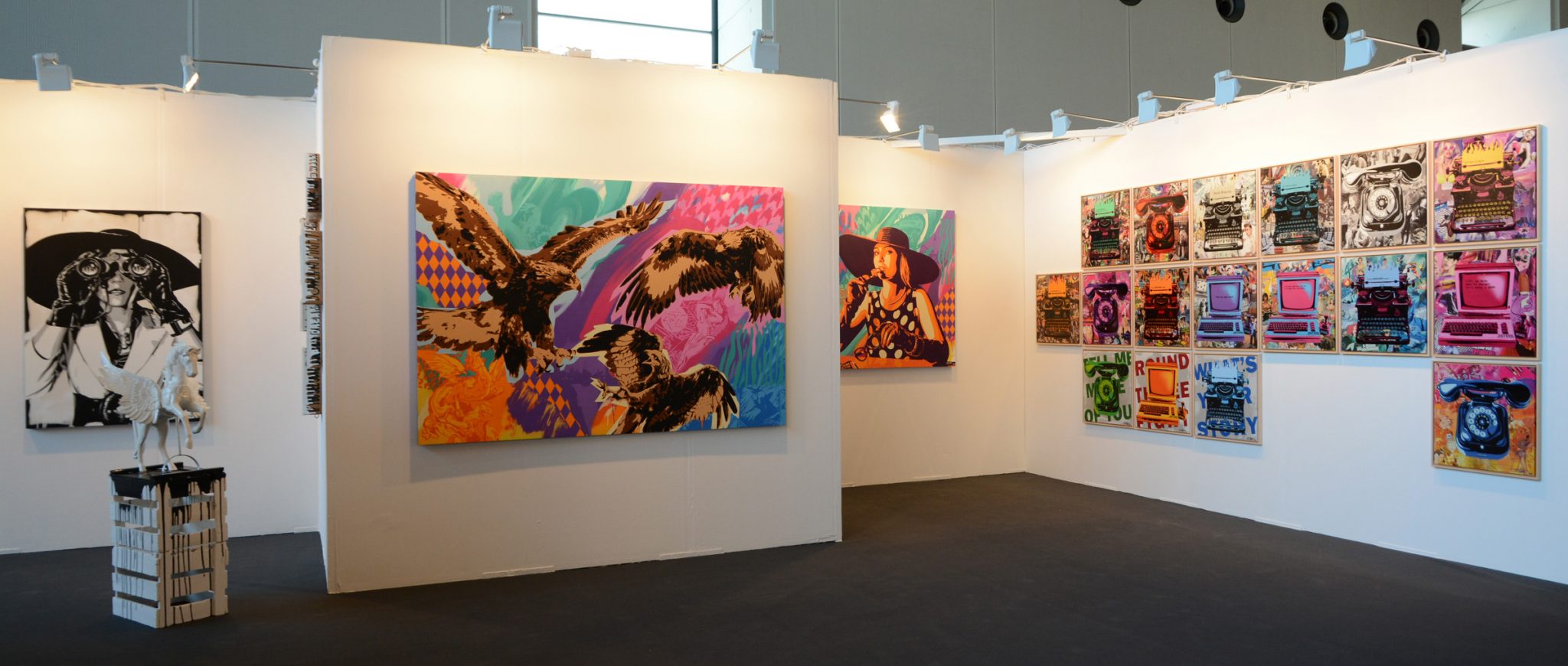 Many greetings with a few beautiful impressions of the fair art KARLSRUHE. In the one artist show BIRDS OF PREY we present numerous new works with our partner gallery 2CforArt on 50 square meters at the international art fair. The works include the two new critical paintings View of the Future and Beauty of Arabia. Here, Urban Glamour pick up on the actions of politics and society in Europe, the Middle East and the world.
Read more
All News
» We are all driven by our dreams, desires and needs. Our pictures and works are a reflection of those. These shall help the people to find their own. «
3Steps Collective
3Steps is the German street art collective of the twins Kai H. Krieger (1980) and Uwe H. Krieger (1980) and of Joachim Pitt (1980) from Giessen. The works of 3Steps have developed from Mural Art and Street Art. Bright colors and the reflection of a modern society express the intention of the three friends. 3Steps lives and works in the University town of Giessen, central Germany.